Snow is all around
No longer a big fan of snow. Just makes me want to stay in. Watch some horror movies.
2007 is nearing its end and 2008 is fast approaching. Not sure what the new year holds. I will try to remain focused and optimistic.
What are your Holiday plans? Are you looking forward to the new year?
Life can really get in the way of art. Life brings dumb baggage. It is hard sometimes to shed all of the excess weight and be free to create.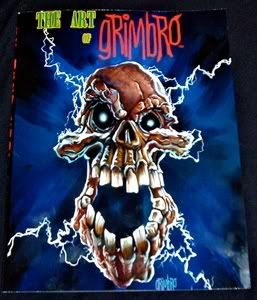 There are still books available GO HERE:
www.grimbro.com/book.html
Thinking about a Christmas Card,........ thoughts?
Cheers!!!!
Grimbro